It's been a while since you've heard from me. And you've barely heard from me at all this year. In 2015, I only posted four new entries.
Why? I pretty much set myself up for a "quiet" year in my first post; "I'm trying to talk less and listen more…I'm trying to breathe deeper, play harder, and love more – especially myself."
2015 was a big year. I learned a lot and I did a lot. I "finished" my first Coast to Coast road trip, got a tattoo to commemorate it, then drove across the country again for funsies. I saw my first (of many) Northern Lights, went Bungee Jumping, white water rafting, did a 7-day 77km hike, and learned to snowboard. I moved in with a partner for the first time, we had our first real Christmas tree, and I started learning the actions behind words like, "compromise" and "share."  My father, with whom I have had a tumultuous relationship, lost his 5 year battle with cancer this year. His last words were my name. I delivered the eulogy at his funeral.
2015 was a big year. 2016 will be even bigger. Two of my best friends are getting married, in Jamaica and Toronto. I have a huge US road trip planned with the man I love, a man who challenges me to be better, supports me in everything I do, who sees me as I am, and who chooses me. Every day.  And in 2016, I plan to finally go to Thailand and Japan, two places I've been talking about for as long as I can remember.
But life isn't always about adventure and fun.
In 2015, I found myself back at the ski resort I loved so much last season. Only this time around, I'm doing the retail management thing, something I said I would never do again. My roommate last season, the other half of my Schmeterling, the person who taught me so much about love and acceptance, about positivity, about sacrifice, and about achieving your dreams, she is all the way back in Germany. I'm facing a lot of ugly truths I'd rather ignore, about myself,  my ideas, and who I am in discomfort.
The other day, I woke up grumpy.
Actually, I wake up grumpy a lot of days.
Customers are mean. It's dark when I leave for work and dark when I come home. My partner is annoying. My best friends live in different time zones. I feel guilty because my mom is alone. Customers are mean. Blah blah blah, blah blah blah blah.
Enough.
I live in a National Park. I work on top of a mountain. I sleep next to wonderful man who I am lucky enough to call my partner.
The way you deal with minor irritations speaks volumes about your character, and negativity, simply put, breeds more negativity.
I've started a personal project for 2016, to challenge myself to be better. In January, the focus is complaining. Lemme break it down: I'm-ma cut dat shit out. I started yesterday, because, well…why wait?
As is the case with any resolve I have ever made, it feels as though the Universe heard me. And laughed. In my face. "You? You're going to stop complaining? Seriously, you? Uh huh. We'll see about that."
Suffice it to say it was a challenging day. Did I succumb to the negativity? Sure did!
But! I caught myself.
And I took a moment.
OK, several moments. And then everything turned around. The absolute nicest customer came in and was such a delight to help. The extra  hours I had to put in at work were peaceful and productive. I came home to gluten-free fish & chips made from scratch. Overall, it was a fantastic day.
Awareness is key. It's the first step. Awareness leads to action, and many actions together lead to change.
It's going to be a big year. I have a lot of places to go, a lot of people to see, and so many stories to tell. I'm going write more. I'm going to step into that arena, despite my insecurities and flaws, and play the game I was meant to play. I will do better. I'll be a better partner, a better leader, a better daughter, and a better friend. I will stumble, and I will face-plant, as I always do, but I will get up again, as I always do. And of course, I will continue to breathe deeper, play harder, and love more – especially myself.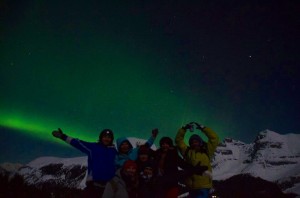 First Time Seeing the Northern Lights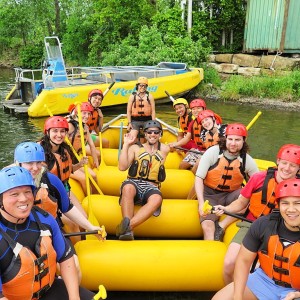 White Water Rafting in Montreal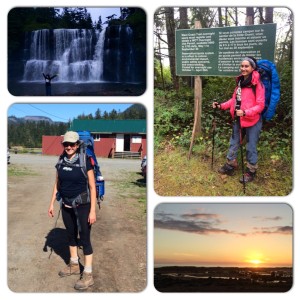 West Coast Trail, 77km Hike on Vancouver Island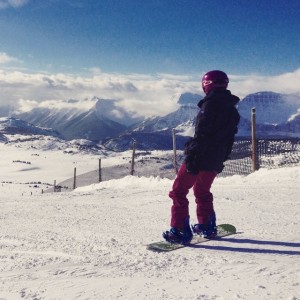 Mountains Beyond Mountains. Learning to Board in Banff National Park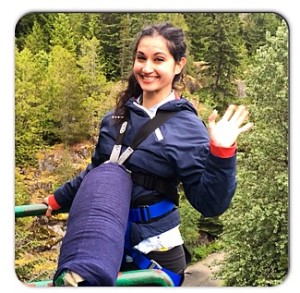 About to Take the Plunge in Whistler, BC