There's a quote floating around the internet,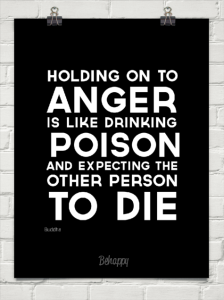 There's also,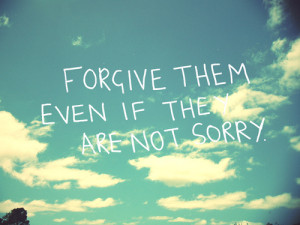 Le sigh. For me, this is a difficult topic because I think these statements are situationally dependent. Should you forgive the idiot who cut you off in traffic? Absolutely. Should you forgive the monster who molested you as a child? I think eventually, perhaps, but even anger has a purpose in your life. More on that tomorrow. For now let's just stick with less traumatizing experiences. Your co-worker talked shit about you behind your back, your TA gave you a C- on a paper you think you should have done well on, an able-bodied adult got on the elevator to go down one floor and you were already running late, etc. We lash out when we feel threatened. Anger is a survival instinct. If it's something important, your anger serves a purpose, and your response to the situation should be to neutralize the threat. But oftentimes we find ourselves getting upset over insignificant shit or staying upset over things that don't really affect us anymore. Sometimes you just can't help yourself, and the best thing to do is to find healthy ways to release your frustration (I like to use humour, and if that fails, running and yoga work wonders for me).
Being mad at an ex-girlfriend who dumped you 10 years ago, or loud cell phone talkers on public transit, or Celine Dion's very existence seems like a waste of energy. I will, more than likely, never receive a formal apology from the girl who called me ugly in middle-school. I've made my peace with it. Whether or not the person who hurt you is sorry should have no bearing on your ability to forgive/let go. Forgiveness isn't about them, it's about you, and sometimes you need to forgive someone who hasn't apologized, may never apologize, in order to follow The Airplane Rule; "Be in your own corner, or risk getting knocked out."
Oh good, I'm quoting myself. That's not pretentious or weird at all.